innovative and exclusive: the skin689 active ingredients
The cosmeceuticals of the skin689 care series combine functional cosmetics with proven effectiveness, as known from medicine and pharmacy - but without painful interventions and side effects: They not only influence the appearance of the skin, but also lead to a demonstrable strengthening of skin elasticity with simultaneous fat reduction. This result is due to the skin689 active ingredients, which we have developed with great care and effort together with scientists and doctors:
CHacoll – the patented, exclusive, highly effective active ingredient in cellulite cream
Our exclusive and patented skin689 ingredient CHacoll stimulates the formation of collagen fibres, strengthening the subcutaneous network which holds in fat cells for firm, toned skin.

The result
The surface of the skin appears smoother and its elasticity visibly improved.


Skin elasticity
22% improvement in skin elasticity after twelve weeks

Volumes of fat globules
44% reduction in fat globule volume after twelve weeks

Clinically proven efficacy
– Prof. Dr. Sven Gohla, Zurich University

other ingredients
Care substances
A structural, lasting improvement of cellulite! The skin becomes plumper and more elastic, the skin structure is improved.
Dr. med. Tatjana Pavicic
Specialist in dermatology
We were a bit skeptical at the beginning. However, after about three to four weeks, our patients were already pleased with the initial results. The severity of cellulite has actually decreased, the skin becomes firmer.
Prof. Dr. Robert Oellinger
Specialist for plastic and aesthetic surgery
Addresses the main causes of cellulite and sagging skin in a targeted and lasting way - for new tone by strengthening collagen fibers and more compact, even skin by breaking down fat cells.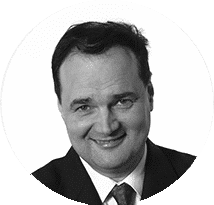 Prof. Dr. Sven Gohla
Universität Zürich
I searched in vain for an effective treatment against cellulite - but nothing really worked. Then I discovered skin689 - and I am really thrilled! After only 2 months the results are impressive, the dimples have decreased significantly.
Julie Mackay
The Beresford Clinic, a leading British aesthetic institution
we would be delighted to offer advice!
All skin689 products are available in our online shop and, depending on which country, from selected pharmacies, perfumeries, beauty institutes and doctors.
Any questions about skin689 products or how to use them? Would you like to send us feedback?
We look forward to hearing from you!
We would be delighted to offer personal advice
by phone.
+41 (0) 44 265 11 11